How to install and configure Yatse Add-on for Kodi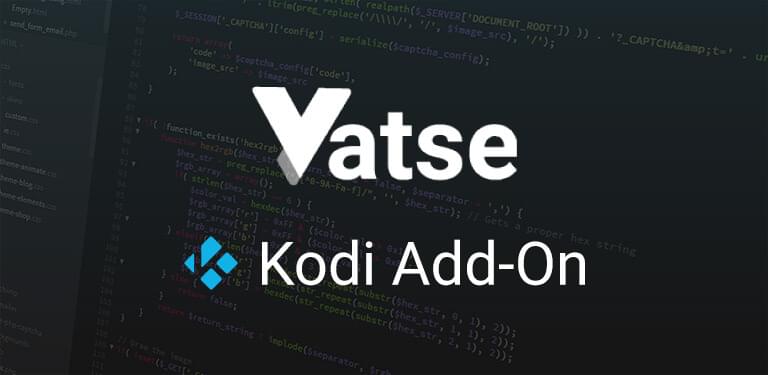 You can install the Yatse Add-On inside Kodi to provide a better integration with Kodi and bypass some limitations and bugs.
Just follow the instructions (video or step by step) and Yatse will automatically use the Add-on if it's installed.
This whole procedure only takes 1 or 2 minutes and only have to be done once to enable many new features in Yatse like:
• Selection of the plugin to play magnet links shared from Yatse
• Playback from a very large list of links shared from Yatse
• Support metadata handling, no more ?play entries in your playlist when queuing Youtube videos.
• Many new things in the future like playlist managements
Note: The repository and the Add-ons are open source and available on Github
Detailed steps
1) Allow installation of non official Add-ons
From the home screen of Kodi select Settings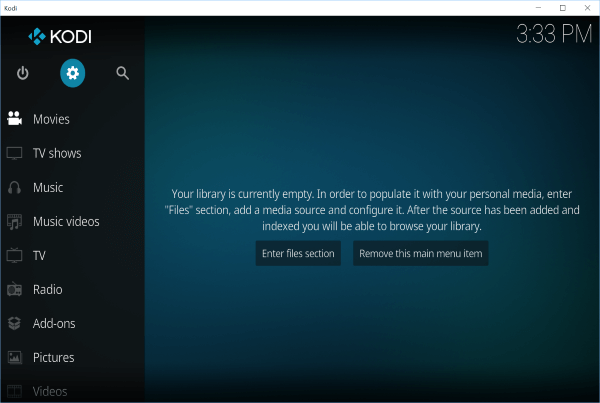 Go to System settings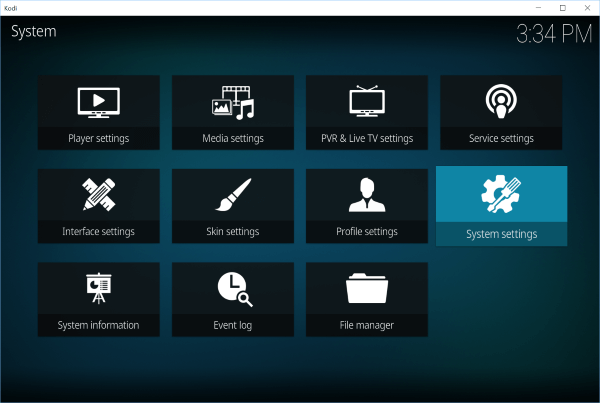 Go to Add-ons and enable Unknown sources
Accept the warning.
2) Add Yatse Add-On repository
From the home screen of Kodi select Settings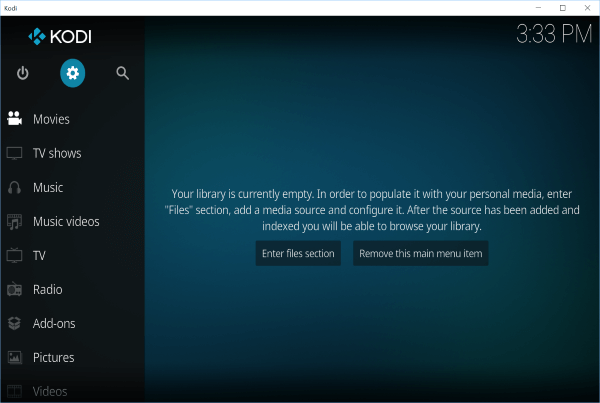 Go to File Manager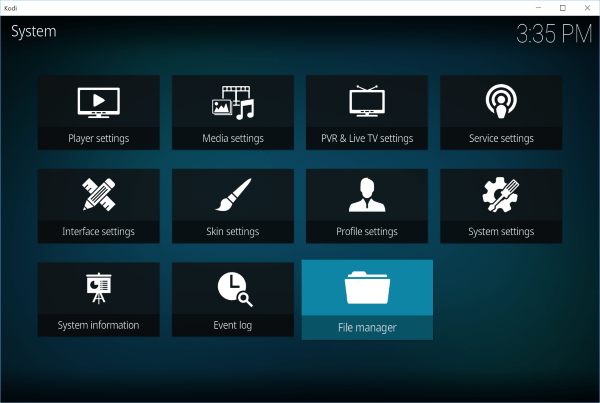 Choose add source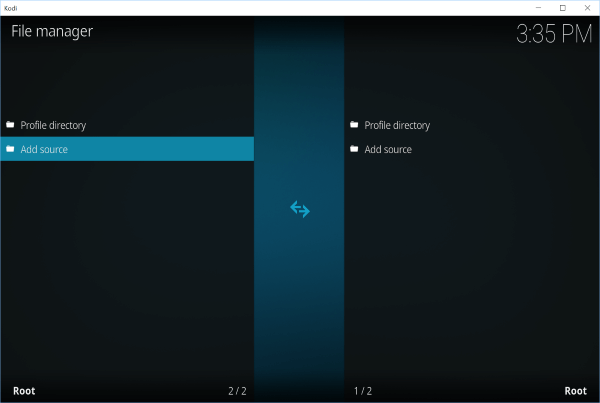 Click None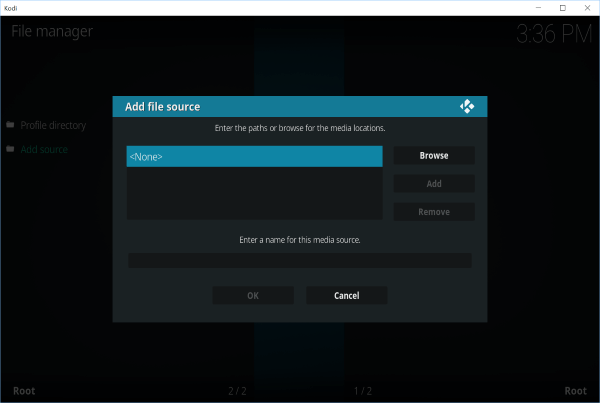 Enter the path: https://yatse.tv/repo/ and press OK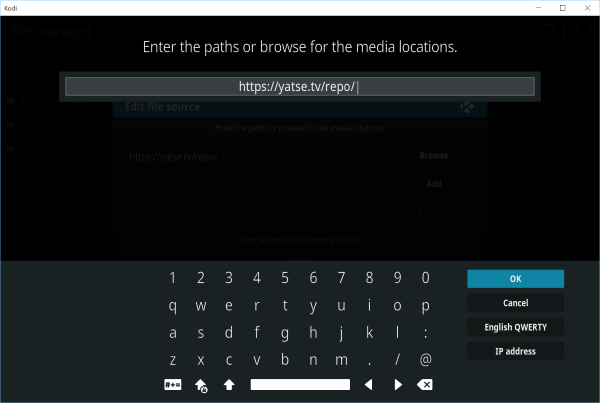 Press OK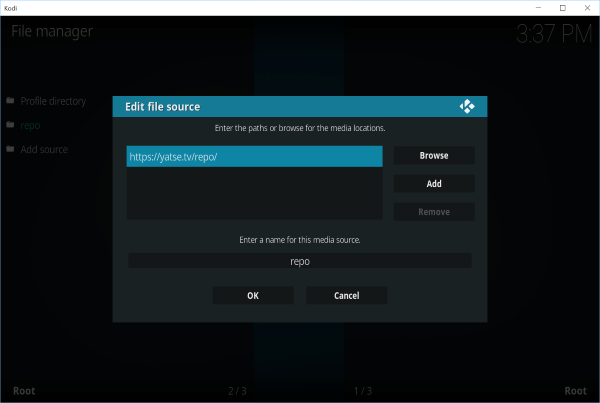 From main Kodi menu select Add-Ons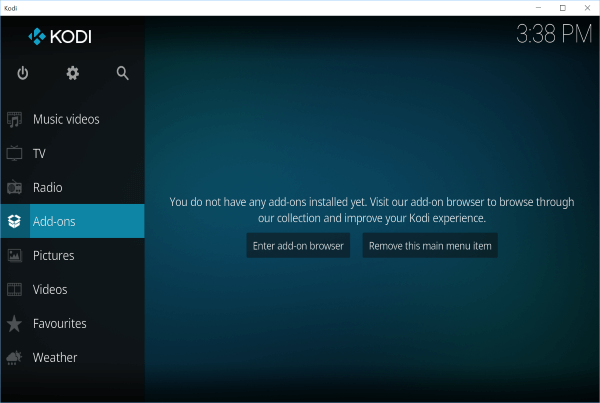 Select Add-On Manager at the top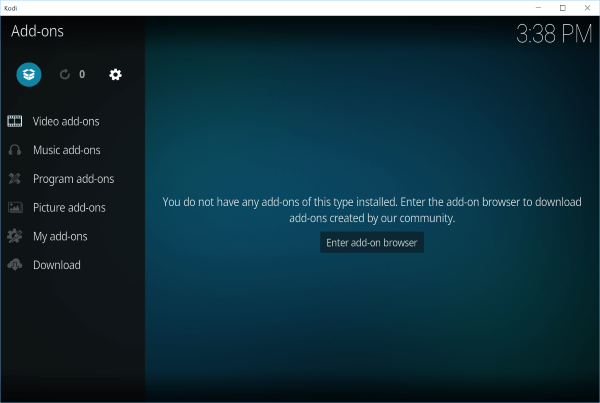 Select install from Zip file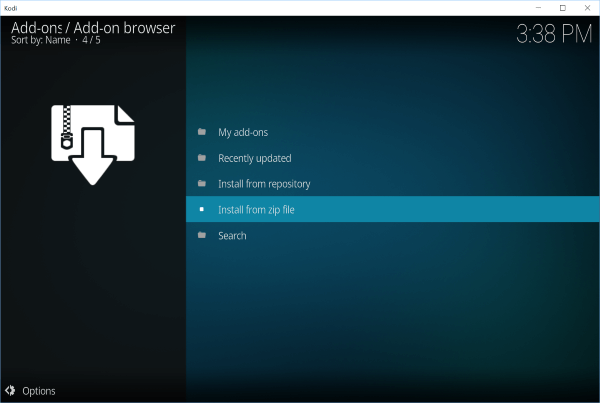 Select the repo source we just added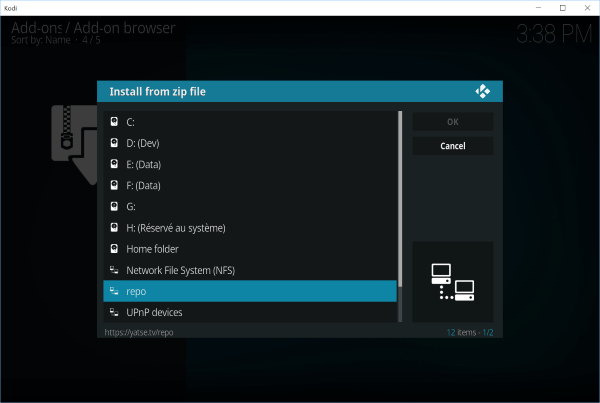 Select the Yatse repository zip and press Ok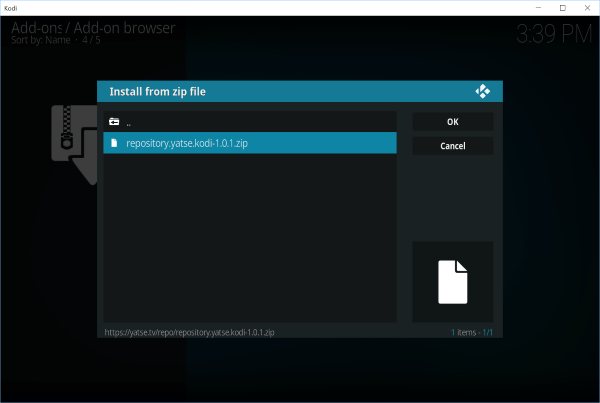 Wait for the message confirming the installation of the Add-On
3) Install the Yatse Add-On
From the Add-On manager page select Install from repository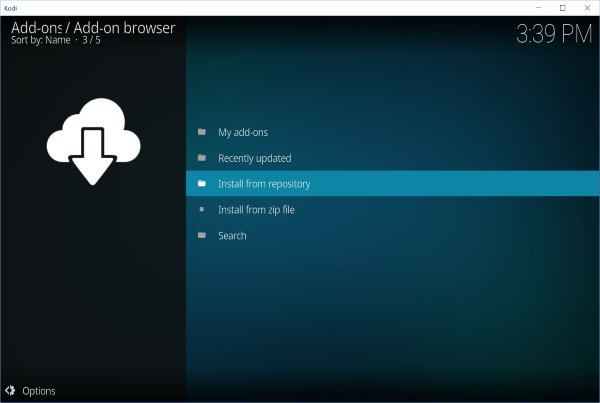 Select the Yatse Kodi Add-On repository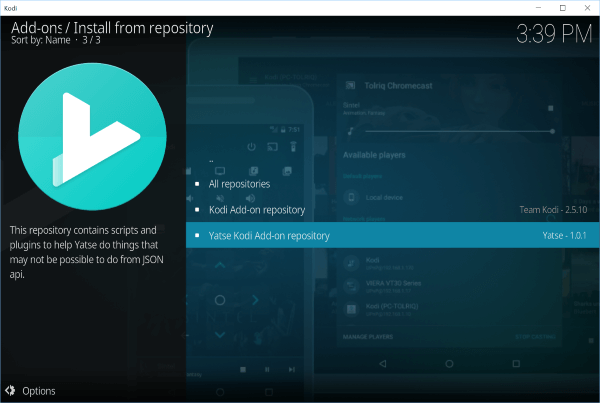 Select Program add-ons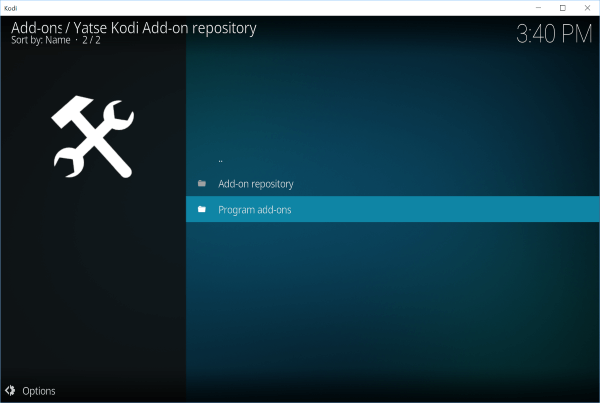 Select Yatse Kodi helper script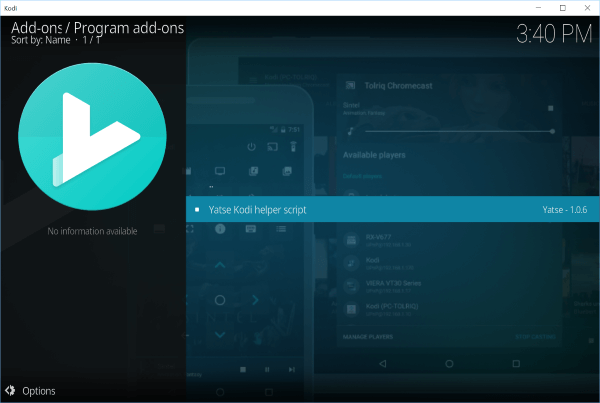 Select Install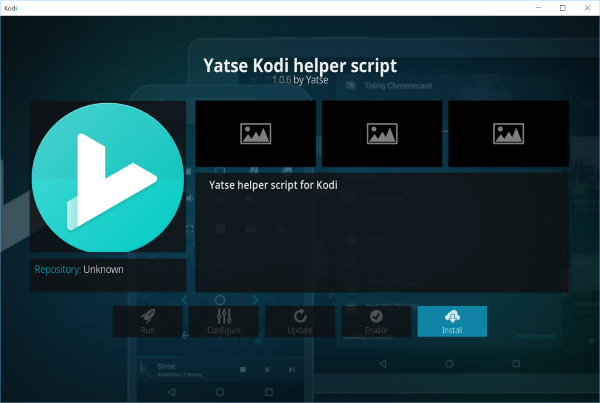 Wait for the confirmation of the installation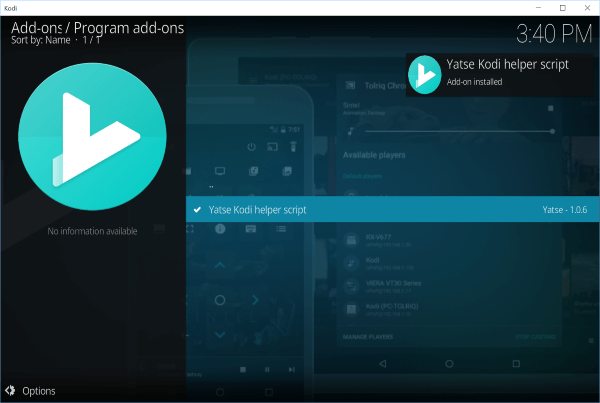 4) Configure Yatse Add-On
To configure the Add-On press C or right click with your mouse then select Settings
If you need to open an issue with this plugin please activate logging first.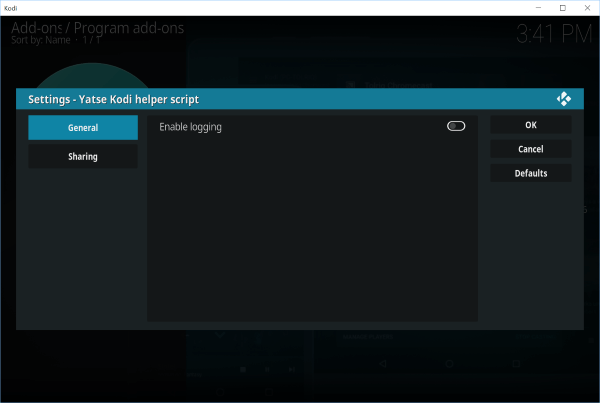 The sharing part allows your to choose the Add-On to use to open magnet links sent from Yatse