Feature request¶
You need to register to this Website to avoid spam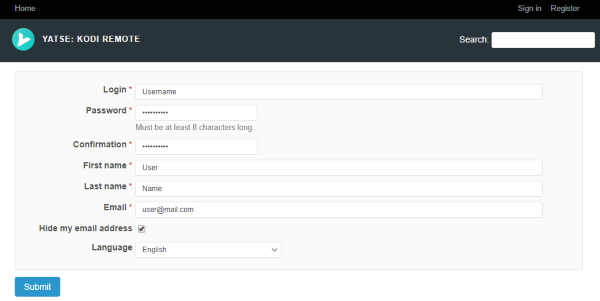 Remember to use a valid email address as you'll need to confirm the registration to limit spam.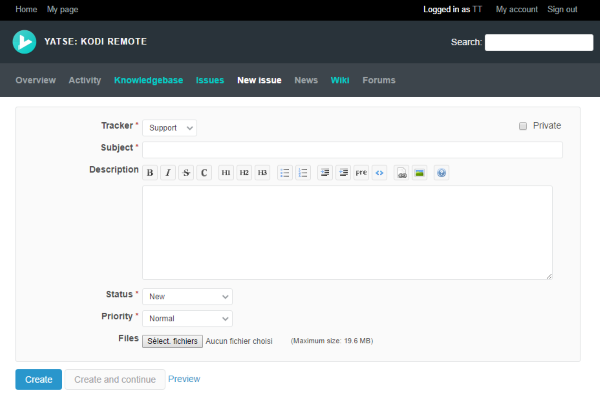 Once logged just go to the New Issue tab and fill the needed fields, do not forget to change the tracker to Feature Request.
If there's no button visible in the menu, you need to first click on the Yatse image or text.
Or open the url : https://yatse.tv/redmine/projects/yatse/issues/new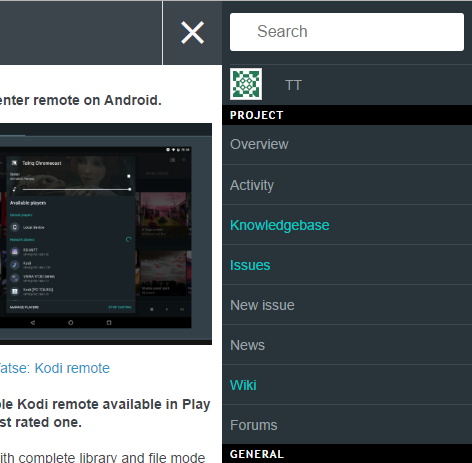 When browsing the site from a mobile, you can navigate via the top right menu icon to open the navigation panel.